How to Cast A Love Spell with A Picture (with 7 Tips)
With a little help of witchcraft and your love will be in the air.
You are having a crush on someone and want that person to be yours forever. Maybe you've heard about the law of attraction; in this case, I suggest using love spells to attract your target.
Love spell is known as a form of witchcraft and enables to grant your wishes to come true. There are many kinds of love spells that can get someone to fall in love with you; in this article, I'm going to inform you how to cast a love spell with a picture.
It's time for the power of magic to change your love life.
7 Tips to Cast a Love Spell with a Picture
A love spell with a picture can be done with ease.
All you have to do is to focus on what you really desire with all your strength and faith so that the spell itself can generate and send out vibrations into the universe. Make sure your intentions are pure and you'll soon achieve what you've longed for.
For a success with this love spell, you need to remember these following things:
Cast the ritual only when you are alone. Stay in a quiet room that you can concentrate completely and no one can disturb you during the process.
Don't rush or pressure yourself. Take your time leisurely to avoid making any mistake.
Maintain positive vibes in your surroundings to show that you deserve the love you ask from the spell. Visualize happy, detailed moments to generate positive energies into the universe.
Have a strong faith in your spell and believe that it will work. Most of all, you should believe in yourself in order to earn positive response from Higher Forces.
Gather all necessary ingredients and materials for the spell. Follow the instructions exactly and not substitute or replace the original supplies with other stuff; otherwise, the result will be affected. Only change if you already ask help from professionals.
Read all the steps carefully several times before actually performing the ritual.
Be patient. Don't be desperate if your spell has not manifested yet. The universe does need time for your desires to come true.
Attraction Love Spell with a Picture
The truth is: it's never easy to win the heart of someone with just a photo. If you want this spell to work successfully, you must have an extremely good aura, self-confidence, and much faith in yourself.
Here we're presenting you steps for the ritual to attract someone you love.
Once this spell is cast, you can be assured that the person you desire will only have you in their mind and love you from the bottom of their heart.
What to prepare?
To perform the love spell with a picture, you're required to prepare some following items:
One picture of you
One picture of your target
Three red (or pink) candles
One red or pink thread
How to cast?
First and foremost, you should place all three candles on your altar in a position forming a triangle. The distance from one candle to another is 12 inches (30 centimeters). Next, tie your photo and your love interest's using the thread to create a connection between the two of you.
When you tie the photos, make sure your face touches the other's face. Put two pictures tied with thread in the center of the candles; that position can draw spiritual forces helping the spell to be delivered into the cosmos.
To strengthen the spell, you should do an additional prayer. Be sincere when praying and those ritual words will make the person difficult to get to fall in love with you.
Chant the following prayer to get your crush to fall hard for you:
"Can you feel the light of these candles and passion of my heart is burning?
Along with the strength of my faith
Please show (your target's name) your superior forces
Please fill his head with my image tonight
I wish my love always thinks of me and stay forever."
Once you finish the chanting, please blow out one candle. Then, continue doing the same process and saying the same words with other remaining candles. But before blowing out the last candle, you're advised to close your eyes and visualize when you and your desired person are happily in love. When everything is clearly detailed in your mind, extinguish the fire and say the following sentence:
"Let stick with me and let me be with you for the rest days of my life."
After that, take the tied photo package from the altar and keep it somewhere safe and private that no one can find or discover.
Important note:
What to remember about this photo spell?
You must perform the ritual with this spell in the early morning because it will generate greater power at that time. There's no issue if you cast your spell in broad daylight; however, the power will not be at the maximum level.
If you don't have photos, then make use of love spells with a sheet of paper as an alternative is fine.
Make Your Own Love Spell with a Picture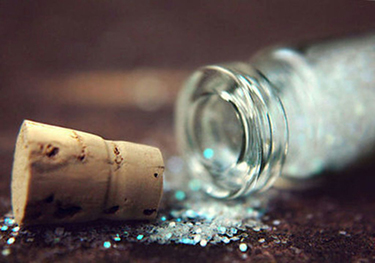 For your love spell or love potion, you need a quiet, private space to cast the ritual. As mentioned earlier, the ideal time for your performance with this spell is the early morning if you want its power to be enhanced.
Before starting the process, please close all doors and windows to avoid any possible distractions. You can consider keeping your room with beam light only. Most essentially, put all of your concentration to the spell casting session.
Preparing the materials
A good preparation will surely bring a good outcome.
Don't think that this spell needs only one picture; instead, you will need more ingredients and supplies. All love spells have one thing in common…that is you must have an altar which is necessary to place your ingredients.
Putting things on a table is okay, but a sacred altar ensures to bring your love spell to fruition. Besides, you also need a chair so that you can sit comfortably while performing the spell. If you feel relaxed, then positive energies will be generated more and you will achieve excellent results.
How to increase your spell's effectiveness?
You need to do the ritual using one or more white candles aside from those you already prepared from the beginning. Put it simply, candles with white color can bring peace to the atmosphere and heal your restless mind.
For this love spell, of course the picture is the primary tool. When using the photo of you and the photo of your target, the energy can be directed in a more precise way to support your visualization process. The more detailed your imagination is, the faster the spell will manifest in the reality.
See also spells to make someone call you immediately!
Preparing the chant
You need to make a prayer depending on your intention or desire. It's not good to prepare nothing and enter the ritual mumbling all the wishes. Instead, you must analyze what you are going to say and how to say it before your session begins.
Ritual words are important because they will reach your love interest's mind and change the way they think about you. Send your love and sincere through your prayer in each letter, and the person you love much will soon give you the attention in return.
Preparing the type of spell
It's normal if you have doubts about the authenticity and effectiveness of a love spell.
According to modern witches, there are many different types of spells – some are safe while some are not recommended to practice at all. You shouldn't try love spells with black magic because they may leave negative side effects on both you and the person you love. In this sense, we highly suggest you should give white magic love spells a try for your safety.
Lots of practitioners use white magic for not only attracting love but also healing one's mind, getting back with a lost love, or bringing good fortunes.
In Conclusion
So now you know how to cast a love spell with a picture, right?
Does it really work and should you perform a ritual with it?
As I said, if you trust your love spell, then it will work. Putting faith into your spell is a very important step affecting the end result. If you think it is not going to work, then obviously it won't manifest. Witchcraft is about goal setting – when you cast a love spell, it means you set a goal for your love life and you need to believe in your goal.
For more information about this topic, please leave your comment below.
Reader Interactions